Types of Fine Impact Mills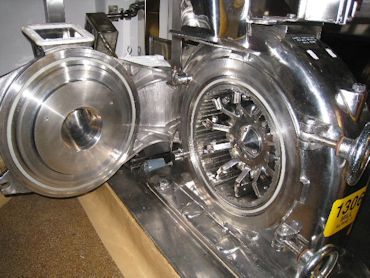 Types of Fine Impact Mills

Fine impact mills or universal mills as they are also known as, are used in the size reduction of materials across a range of industries. Fine impact mills are often used in the chemical, mineral, pharmaceutical or food industries to fine grind materials to a certain particle size. They are a very popular mill due to their versatility and simplicity of operation. The fine impact mill works by feeding raw material into the machine at the middle of the grinding chamber and is then dispersed by the centrifugal force generated by the rotor.

Over the years manufacturers have developed various different types of fine impact mills. The most common impact mills we see today are typically described by their internal components. The most popular is the pin disc mill or stud disc mill. The pin mill has a combination of pins with one rotating and one stable. These are suitable for fine grinding, offer low energy consumption and generate minimal heat during the grinding process.

Another type is the turbo mill or beater disc mill of which there are a number of variations such as the plate beater or swing beater. The beater disc mill has a rotating milling ring on the housing side and stationary milling ring on the door side. They are suitable for milling compact, coarse lumps of material in one step to medium fineness.

Popular manufacturers of fine impact mills include Bauermeister, Hosokawa Micron (Alpine), Pallman, Netzch (Condux), British Rema and Kemutec (KEK).