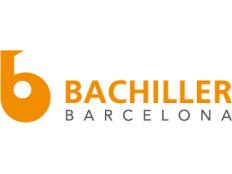 We are delighted to announce that E. Bachiller B., S.A. have appointed 3DI Equipment Ltd to be their representatives in the UK and Ireland. Bachiller who are located in Barcelona, Spain are a global supplier of new process and pressurised equipment for the pharmaceutical, chemical, fine-chemical, food and related industries.
As well as manufacturing process equipment and vessels, Bachiller are one of the largest manufacturers of filter and vacuum dryers in the world. With over 45 years of experience and more than 150 professionals they can deliver full vacuum drying solutions from laboratory to industrial size. Manufacturing materials: from 204 to Ti, duplex, alloy, austenitic and super-austenitic, etc. Their filter-dryers and dryers are manufactured according to GMP and EHEDG standards for all types of pharmaceutical and fine chemical applications. Bachiller machines are validated for sterile applications and they have special designs for installation in clean rooms.
If you have a requirement for vacuum drying and filtration equipment or would like further information about the equipment Bachiller manufacture, please contact us.