Rotary Louvre Dryer Project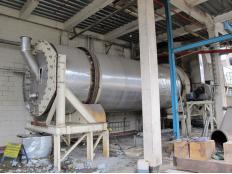 3DI Equipment have just undertaken the purchase and removal of a rotary louvre dryer from a sugar manufacturing facility.  The dryer was 3.5 metres wide and 9 metres long and weighed 25tons. The removal of the rotary louvre dryer proved a real challenge for 3DI's team of riggers due its location within the facility and the short time frame allocated for removal.  However after a week of preparation they have safely and successfully removed the dryer and its accessories from the building and loaded to transport.

The dryer is currently being packed ready for shipment abroad to be installed within another facility.