What is a Pressure Vessel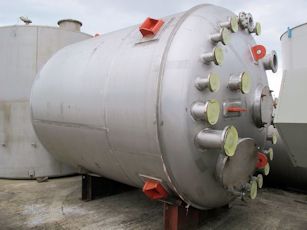 Pressure vessels, vacuum receivers or air receivers as they also known are storage containers used to store fluids or gases at pressure. Pressure vessels are used across a range of industries where there is a requirement to hold liquids or gases above 15psi.

Predomintaly they are constructed from steel or stainless steel, are cylindical which dished ends and either vertical or horizontal in orientation.  Vessels holding liquids or gases under pressure can be dangerous if not used correctly. Therefore, their use is regulated by engineering authorities and backed by legislation.

Pressure vessels are built to certain standards and design codes such as BS5169 and PD5500 in the UK and ASME Section V111 in the USA. These codes and standards give detailed requirements for the design, fabrication, testing, inspection and certification of pressure vessels.  Each vessel has its own operating limits built in by design that it can operate under, generally these are its design pressure and design temperature.

We have over 30 years experience in buying and selling used pressure vessels. If you are looking to purchase a pressure vessel please visit our pressure vessels page alternatively please contact us to discuss your requirements.